NIAM Opens its 2nd Exhibition!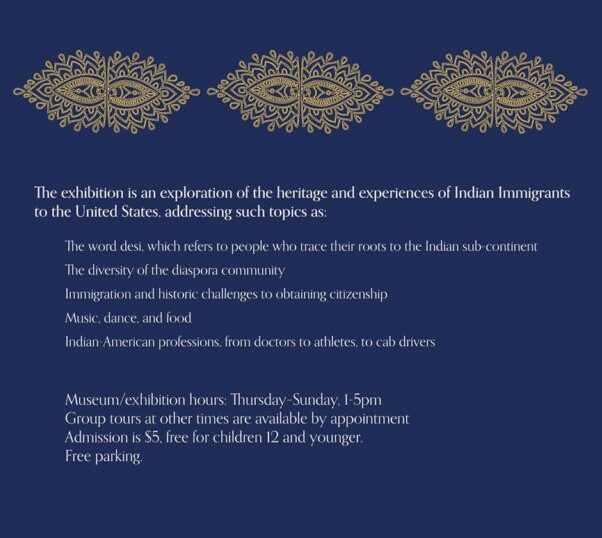 Events
Thank you for attending NIAM's fundraiser on December 14th with singer Palani Ramnarayan!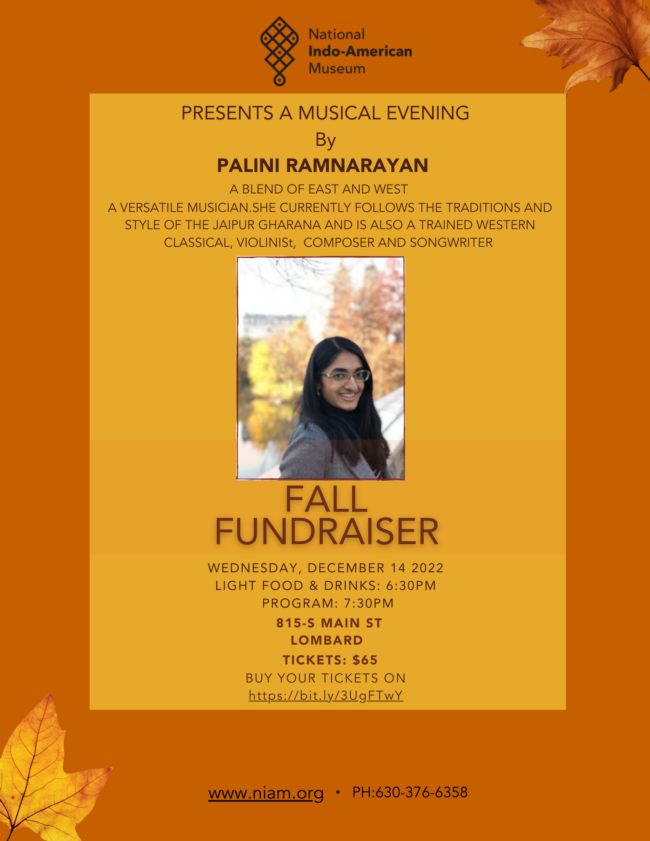 Donate
Your tax-deductible gift will help us support current and future programs and exhibitions and serve as a legacy for generations to come.
Would you like to make a contribution to the National Indo-American Museum?
Click below to donate online using your PayPal account.
Why give to NIAM?
Testimonials
"Since its founding in 2008, the Museum has been committed to honoring the Indo-American experience by means of hosting numerous programs that showcase immigrant history, document achievements of Indian Americans, and enable cross-cultural exchanges. These initiatives have allowed people to delve into the rich culture of the Indian diaspora in the United States. Your unique organization has inspired a deeper appreciation for Indo-American culture, and all who contribute to the success of the Museum can take pride in that."

Raja Krishnamoorthi, U.S. House of Representatives, 8th District of Illinois
"As a teacher, I value the rich first-hand accounts that NIAM volunteers share with my students about daily life in contemporary India, and the past and current experiences of Indians living in Chicago. Through these stories the powerful theme of diversity comes through beautifully!"

Michael Tajchman, third grade teacher, Ravenswood Elementary, Chicago Public Schools
"Speakers were wise, thoughtful. Please thank them for sharing with us so lovingly."

Program participant, North Shore Senior Center, Northfield, IL
"We are grateful for all the good work that you have done for the Indo-American community."

Alpita