The National Indo-American Museum Board of Directors is a diverse community of activists, professionals, scholars, business people and artists.
PRESIDENT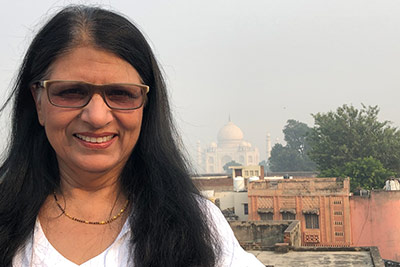 Happie Datt came alone to the U.S. in 1970 to earn an MS in Food Science at the University of Florida. She moved to Chicago and received her MBA in 1975 and worked at AT&T and Ameritech before starting her construction company. She has served as the President of the League of Women Voters, Rotary Club and Lake Forest International Club and Economic Development Advisor in Peace Corps (2009-11) in the Republic of N. Macedonia after retirement. She is a Founder member of the National Indo-American Museum and enjoys her role as a docent at the Field Museum of Natural History. She & her husband have four children and three grandchildren.
TREASURER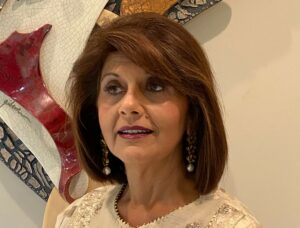 Kishori Dattani is a co-founder & CFO at Prime Care LTC, that is focused on long term care services. She has immense passion for philanthropic endeavors. She has served as president of La LaSalle County Easter Seal Society and as a treasurer of Illinois Valley Chamber of Commerce and of Delta Theta Tau Philanthropic Society. She has been serving as a president of Falling Water Home Association for last 8 years. Kishori was born in Uganda & moved with her family to the U.S. in 1970. She lives with her husband, Deepak, in Burr Ridge, Il. She and her husband have two children and two grandchildren. Kishori has a BS from USC.
SECRETARY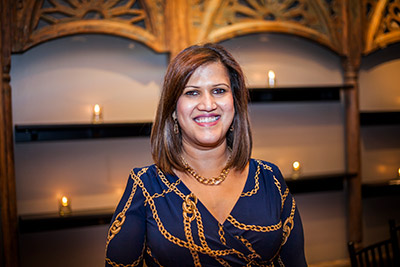 Beverly Furtado is a Learning & Development professional, with a certification in E-learning Instructional Design, from UCI. She is the founder and President of her company GYAN Talent Solutions Inc. which addresses the learning needs of corporate clients in the areas of behavioral and skill-based training. As a first generation immigrant, Beverly is passionate about social causes in an effort to give back to the community. She serves as a board member for non-profits and volunteers her free time handling communications, marketing, writing/developing/managing content for these organizations – including animal rescues in the US and children's education in India. Beverly is proud to be a part of the NIAM family since 2018. She lives in Northbrook, IL with her husband Sanjeev and their rescue fur-baby Dorie.
PAST PRESIDENT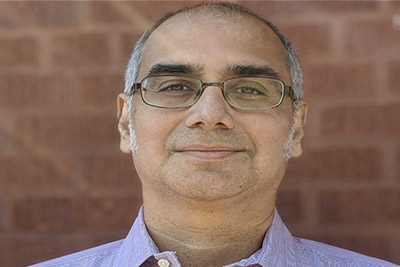 Deven Kane is an attorney practicing in the Chicago area and specializing in corporate law and commercial transactions including representing businesses and their owners. He has provided pro bono services to Indian cultural and heritage non-profit organizations including the National Indo-American Museum. Deven received his Bachelor of Business Administration Degree in Finance and Accounting from Texas A&M University in 1997 and graduated cum laude from the University of Illinois College of Law in 2000. He has a keen interest in history and numismatics and is a member of the Board of the Chicago Coin Club.
PRESIDENT ELECT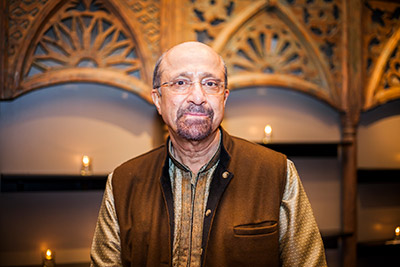 Kanwal Ghaey is a senior finance manager at Access One International, providing CFO services to start-up, small and medium sized companies, and project-related functional expertise to larger companies. He has been a docent at the Field Museum since volunteering for the Maharaja exhibition.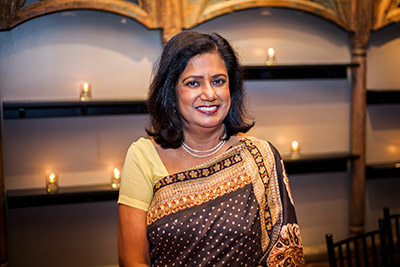 Amita Banerji has over twenty years of experience in international relocation management and cross-cultural training, working until recently in the corporate sector. She spent several years working in Venezuela where she started an English as Second Language (ESL) School for professionals and children. She is passionate about sharing the heritage of immigrant cultures and the need to record and foster understanding between these groups.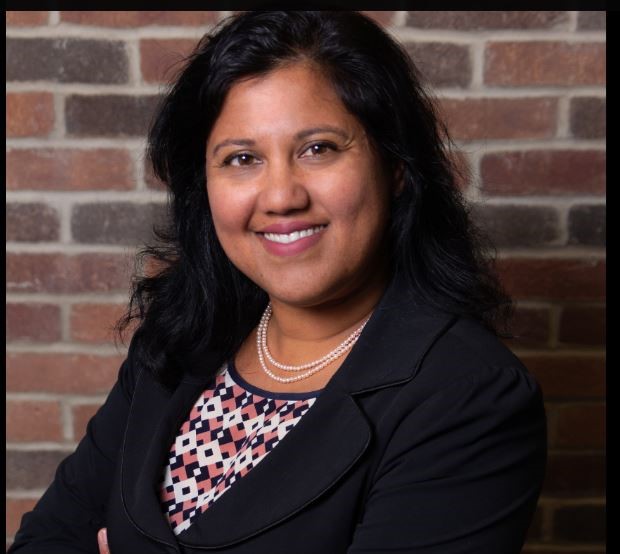 Nisha Chottepand-Floyd serves as Vice President and Associate Director of Community Development for Woodforest National Bank®. Nisha supervises the Bank's Community Development Team that works closely with communities across 17 states to develop and enhance partnerships with local organizations serving low- and moderate-income (LMI) individuals and businesses. Additionally, she successfully generates Community Development lending, investment, and service opportunities responsive to the needs of residents and businesses in Woodforest's Illinois and Indiana Assessment Areas. Her efforts helped Woodforest receive an Outstanding rating for its 2015-2019 Community Reinvestment Act Exam. Nisha also manages regulatory, credit risk, profitability, and impact through the Community Reinvestment loan portfolio she manages for the Bank. Nisha has served as Treasurer of the Aurora Public Library Foundation since 2019. She is also Co-Founder of the Molly Malone Chottepanda Foundation supporting the Southwest Minneapolis Community through educational scholarships for females focused on science, technology, engineering, and mathematics (STEM). The foundation has distributed $100,000+ in grants to date. Nisha received her bachelor's degree in business management from Purdue University, and an MBA from University of Illinois, Urbana- Champaign, IL.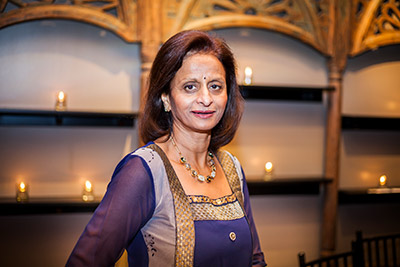 Raja Nadimpalli retired from Women's Health Resources, where she was an internist specializing in primary care for women. She has a keen interest in arts and history.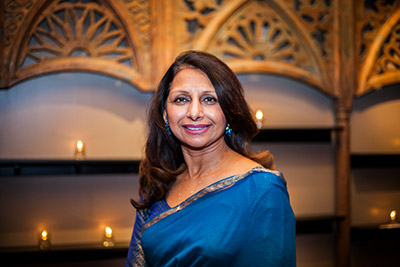 Tasneem Osmani is a Senior Vice President at Northern Trust Bank. She has been in the financial services industry for more than 25 years. A Certified Public Accountant with an MBA from Depaul University, she is passionate about empowering women and youth by providing them opportunities to help them reach their potential. She serves on the Board of Trustees at Benedictine University, where she has been a trustee since 2008, and currently serves as the Treasurer of the Board and Chair of the Audit & Finance Committee. Tasneem was born in India and moved to the US with her family when she was 10 years old.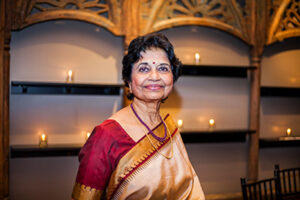 Padma Rangaswamy has a Ph.D. in History and a Master's degree in English Literature from the University of Illinois at Chicago and is an historian and author of many books, journal articles and encyclopedia entries on Indian Americans. Among her major publications are Namasté America: Indian Immigrants in an American Metropolis, a comprehensive study of Asian Indian immigration, and Indian Americans, a secondary level reader chronicling the achievements and struggles of Indian immigrants in North America. She has taught courses on Immigration History, World History and Global Cultures at leading Chicago-area universities and is passionate about preserving, documenting and promoting the understanding of Indian American history and culture.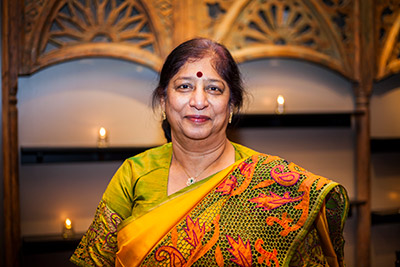 Sujaya Rupani migrated to USA in 1980 after graduating from Gandhi Medical College, Osmania University, and has practiced Ophthalmology in Chicago since 1985. She has served on the board of Avery Coonley School for 11 years, and chaired the annual giving campaign.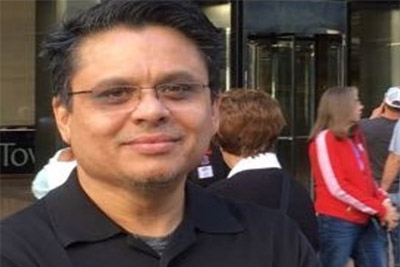 Sami Siddiqi Salesforce Project Manager and Salesforce User Group Leader with a focus on emerging cloud technology solutions for clients around the world. He is actively serving board member of Naperville Sister Cities Foundation and past-chairman of Naperville Sister Cities Commission, City of Naperville. He also serves on the Board of Spanish Radio/Spanish Public Media Foundation and, Science Health Allied Research Education Foundation (SHARE Illinois). Sami is a PMP, Certified Scrum Master with BA from Bombay University, Business Management Certificates from the University of Illinois, DePaul University, and, an Executive MBA from Wharton School of Business/AT&T Executive Education.
Sami's specialized technical certifications include Salesforce Sales Cloud, Service Cloud, Marketing Cloud, Microsoft, and IBM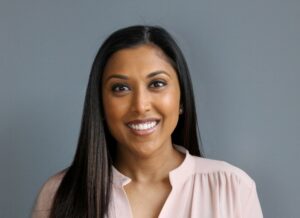 Aarathi Agadi Singh is Chief Operating Officer of MedGyn, a medical device manufacturer based out of Addison, IL that is focused on women's health. She is dedicated to improving access to quality healthcare for women globally, including her involvement with non-governmental organizations in India and Africa. Aarathi is a second generation Indian and passionate about her heritage, particularly ensuring that her culture has a platform to both sustain and thrive in the United States. Aarathi completed her Arangetram and remains involved with Bharatanatyam by helping her two daughters complete their training. She lives in Hinsdale, Il with her husband, two daughters, and son. Aarathi has a BS from Boston University and an MBA from the Kellogg School of Management.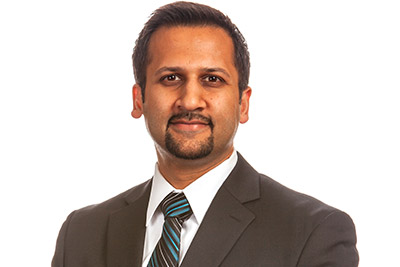 Rohit Srivastava has been a proud advisor and member of many Indo-American organizations through his career, and is honored to serve on the NIAM Associate Board in 2018. Raised in Rockford, IL, Rohit has taken pride in the immigrant experience of both his parents and their extended family through the years,, and is excited to contribute to the preservation of those stories and experiences through this organization. Rohit is a Principal and VP at Liberty Advisor Group, a boutique management and technology consulting firm based in Chicago IL. He resides in downtown Chicago with his wife Swati and their 6-year old daughter.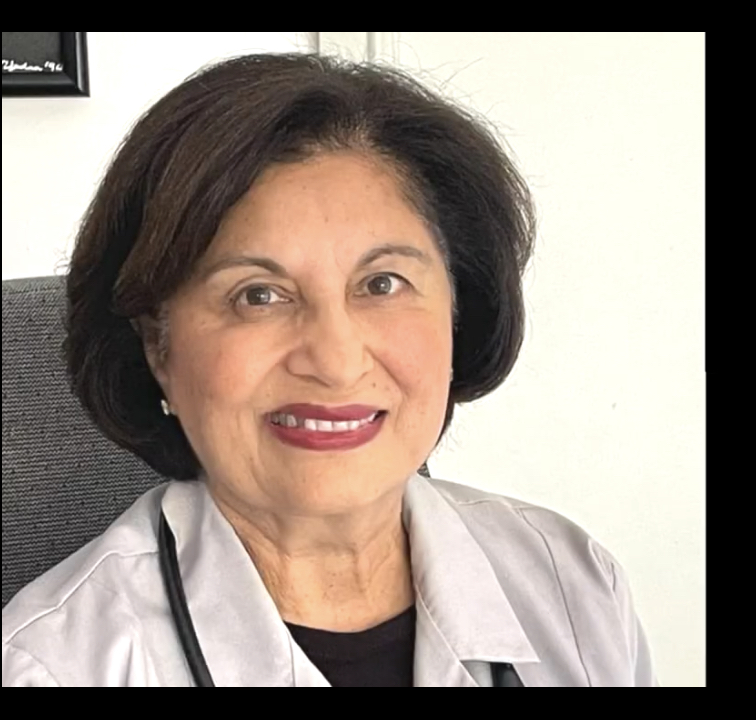 Rita Yadava Dr. Rita Yadava, a Child Neurologist, has dedicated over three decades of her life to the well-being of young patients in the Oak Brook area. As of late, she has transitioned into semi-retirement. Beyond her medical practice, Dr. Yadava has actively engaged with her community. She has served as the Medical Director of Easter Seals DuPage, demonstrating her dedication to improving the lives of individuals with disabilities. Additionally, her commitment to the education and well-being of children with autism is evident through her role on the Board of Directors at Giant Steps School for Autism. Furthermore, Dr. Yadava has contributed to preserving the cultural heritage of her Indian roots by serving on the Board of Directors for the National Indo American Museum, ensuring that the rich history and traditions of the Indo American community are celebrated and shared. Dr. Yadava is not only a healer but also an advocate for public safety and community well-being. Outside of her professional and advocacy work, Dr. Yadava enjoys reading, dancing, and traveling, demonstrating her love for culture, learning, and the exploration of new places.