NIAM is the only institution of its kind in the country dedicated to preserving the history and contributions of the nearly five million Indian Americans in the United States. As part of its mission, NIAM established a Hall of Fame to honors individuals whose achievements in their chosen fields exemplify the contributions Indian Americans make to the greater American story.
2019 INDRA K. NOOYI BUSINESS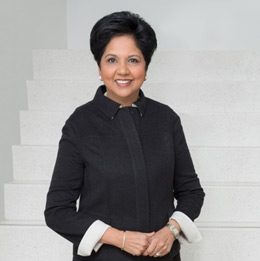 Former Chairman and CEO of PepsiCo and Amazon board member IndraNooyi is a Padma Bhushan awardee listed among Forbes magazine's The World's 100 Most Powerful Women and Fortunemagazine's Most Powerful Women in Business. She spearheaded PepsiCo's Performance with Purpose, the company's pledge to focus on delivering sustained growth by making more nutritious products, limiting its environmental footprint and empowering its associates and people in the communities it serves.
She directed the company's global strategy for more than a decade and led its restructuring, including the divestiture of its restaurants into the successful YUM! Brands, Inc.
She also led the acquisition of Tropicana and the merger with Quaker Oats that brought the vital Quaker and Gatorade businesses to PepsiCo, the merger with PepsiCo's anchor bottlers, and the acquisition of the Russian company Wimm-Bill-Dann, the largest international acquisition in PepsiCo's history. During her tenure, PepsiCo grew net revenue more than 80%, and PepsiCo's total shareholder return was 162%.
Mrs. Nooyi began her career in India, where she held product manager positions at Johnson & Johnson and MetturBeardsell, Ltd., a textile firm.
Mrs. Nooyi served as a member of the PepsiCo Board of Directors between 2001 and 2018. Currently, Mrs. Nooyi is a member of the board of Amazon, whose Audit Committee she sitsand she serves as a member of the board of Schlumberger Limited, where she is the Chair of the Compensation Committee. She is a member of the International Advisory Council of Temasek, an independent director of the International Cricket Council and is a member of the American Academy of Arts & Sciences.
Mrs. Nooyi has received many prizes, accolades and honorary degrees over the years. In 2007, the Government of India awarded her the Padma Bhushan, the country's 3rd highest civilian honor. In 2007, she was named an "Outstanding American by choice" by the US State Department.
Vijay Iyer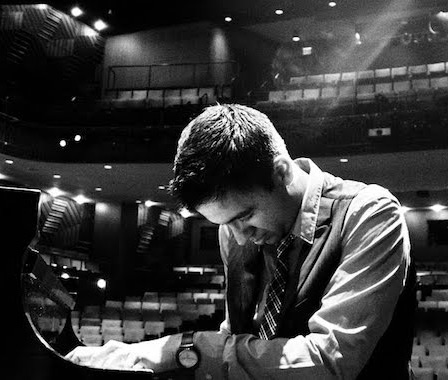 A Grammy nominee, Vijay Iyer has been voted Down Beat Magazine's Artist of the Year three times – in 2016, 2015 and 2012. Iyer was named Downbeat's 2014 Pianist of the Year, a 2013 Mac Arthur Fellow, and a 2012 Doris Duke Performing Artist. The New York Times observes, "There's probably no frame wide enough to encompass the creative output of the pianist Vijay Iyer." Iyer has released over twenty recordings under his own name. The latest, on the ECM label, include A Cosmic Rhythm With Each Stroke (2016), a duo recording with trumpeter Wadada Leo Smith; Mutations, featuring his compositions for piano, string quartet and electronics.
Radhe Radhe: Rites of Holi, a film by Prashant Bhargava, with Iyer's score performed by International Contemporary Ensemble; and Break Stuff, featuring the Vijay Iyer Trio.
Over the years, Iyer has worked with a wide array of artists across genres and disciplines, ranging from Steve Coleman, George Lewis and Amiri Baraka, to Wadada Leo Smith, Butch Morris, Rudresh Mahanthappa, Steve Lehman, Craig Taborn, Ambrose Akinmusire, Oliver Lake, poet Mike Ladd, novelist Teju Cole, and rapper Himanshu Suri.
Iyer is the Franklin D. and Florence Rosenblatt Professor of the Arts in the Department of Music at Harvard University, and the director of the Banff International Workshop in Jazz and Creative Music. His compositions have been commissioned by Arturo O'Farrill, American Composers Orchestra, Bang on a Can All-Stars, Brentano Quartet, Brooklyn Rider, Imani Winds, ICE, Jennifer Koh, and Yo-Yo Ma's Silk Road Ensemble. He is a Steinway artist.
Born and raised in New York, Iyer is the son of Indian Tamil immigrants. In 2013, he was the recipient of the MacArthur Fellowship often called the "genius" grant because it is awarded to individuals who have shown "extraordinary originality and dedication in their creative pursuits and a marked capacity for self-direction".