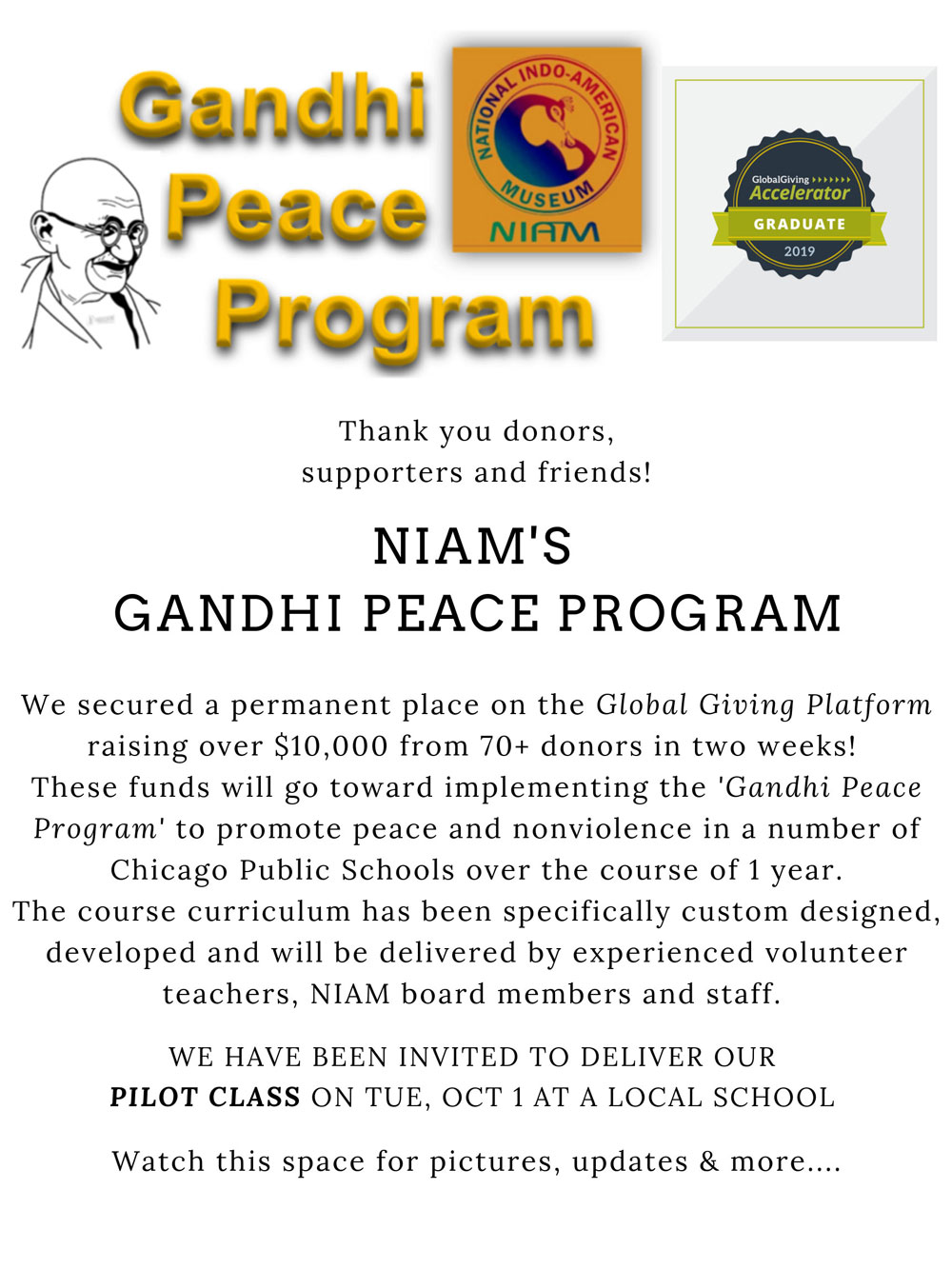 NIAM is all about India's rich diverse history, preserving and connecting those stories and bringing them to life in the current context.
Our attempts to achieve this very goal is what breathed life into the 'Gandhi Peace Program' and inspired its mission to bring Bapuji's teachings of peace and non-violence to Chicago's public schools.
Follow us as we embark on this journey along with a group of volunteer teachers, on the eve of the 150th birth anniversary of the Mahatma!
We will be sure to post many colorful stories.
GandhiPeaceProgram FaceBook Journey
#NIAMGandhiPeaceProgram #NIAMheritage #NIAMission #NIAMnews #NIAMenrich #NIAMinspire #NIAMhappens #NIAMrocks #TeamNIAM
Gandhi Peace Program Holy Ministry School