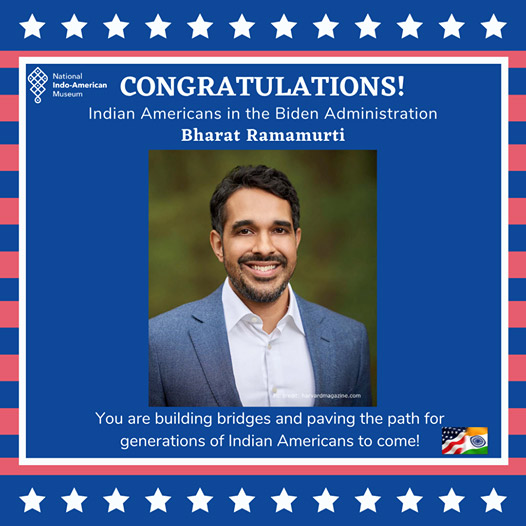 President Biden appointed Bharat Ramamurti as Deputy Director for the National Economic Council for Financial Reform and Consumer Protection.
Ramamurti also serves on the COVID 19 Congressional Oversight Committee since April 2020.
He is the Managing Director of Corporate Power Program at the Roosevelt Institute.
Previously he was the top economic advisor to Sen. Elizabeth Warren during her 2020 Presidential campaign and senior counsel for banking and economic policy in her Senate office.
Born in Massachusetts, Ramamurti is a graduate of Harvard and Yale Law School.
He is married to an attorney Paige Ammons and has one child.