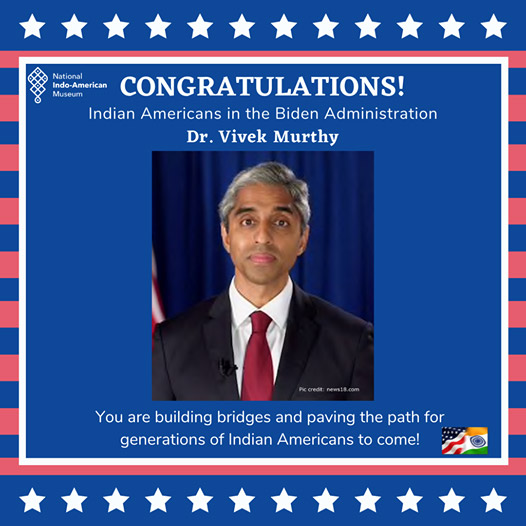 Dr Vivek Murthy is the 21st US Surgeon General and the co-chair of the Corona Virus Task Force.
He is a graduate of Harvard University who obtained his MD and MBA from Yale University. After completing his residency in Internal Medicine, he joined the faculty of Harvard Medical School in the department of Internal Medicine. He has the distinction of having served as the 19th Surgeon General in the Obama administration, during which tenure he worked on a report on the role of climate change in the public health crisis. He is the founder and president of Doctors for America & co-founder and chairman of TrialNetworks. He is the author of the book Together.
His family hails from Karnataka, India. He is married to Dr. Alice Chen. They have two children.