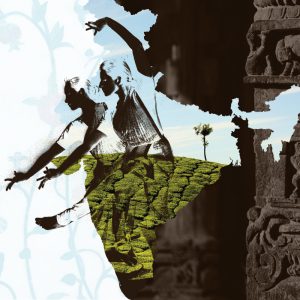 The Indo-American Heritage Museum is proud to announce a special Natya Dance Theatre benefit performance of "Bharathi: My Mother."  Choreographed by Hema Rajagopalan, the performance celebrates the contributions India has made to our global culture.
The upcoming Smithsonian exhibition Beyond Bollywood: Indian Americans Shape the Nation explores the Indian-American experience and the community's vital political, professional, and cultural contributions to American life and history.  IAHM, in partnership with the Field Museum, will augment the Smithsonian's national narrative with the Chicagoland chapter of the Indian American story.  The exhibition will be held at the Field Museum from July 29, 2017 to January 7, 2018. This fundraiser will support IAHM in its celebration of Chicagoland's Indian American life.
Don't miss this exciting performance!  Get tickets here.
Beyond Bollywood: Indian Americans Shape the Nation was created by the Smithsonian Asian Pacific American Center and the Smithsonian Institution Traveling Exhibition Service.  The exhibition is co-presented in Chicago by The Field Museum and the Indo-American Heritage Museum.
This exhibition is generously supported by The Chicago Community Trust.
Return to Past Events