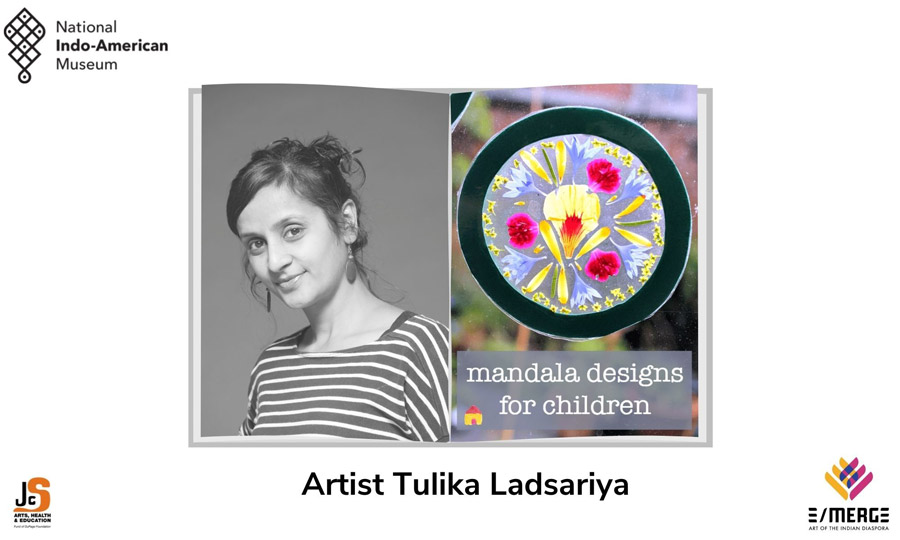 On the occasion of Diwali, we invite you to an exceptional artist-facilitated children's program by artist Tulika Ladsariya, on November 07, 2021, hosted by NIAM at our brand new Umang and Paragi Patel Center in Lombard, IL. The festival of lights is among the most widely celebrated around the globe. Its story transcends a particular event and symbolizes the conquest of good over evil, of light over darkness. For Indian Americans, who form a growing segment of the immigrant population, it is of particular significance.
This program is part of NIAM's inaugural exhibition, E/Merge: Art of the Indian Diaspora. During the course of workshop, Tulika will guide groups through the process of decorating clay Diyas (traditional flickering oil lamps with wicks) and design Rangoli (a colorful floral or geometric pattern) on the museum floor. Participating families will thus recognize themselves as diasporic artists whose creations will become a source of inspiration and joy.
The workshop aims to impart a key understanding of the significance of this festival through decorative elements of individual Diya painting, and the power of the collective through the creation of Rangoli. This workshop is designed for children age 7-11yrs, parents/ guardians are encouraged to participate.
Date: Sunday, November 07, 2021
Age group: Children 7-11 yrs
11am – 1pm CT
2pm – 4pm CT
Due to limited availability please early register for either time slot!
*Museum admission fee includes access to programs scheduled on the same day.
Return to Past Events