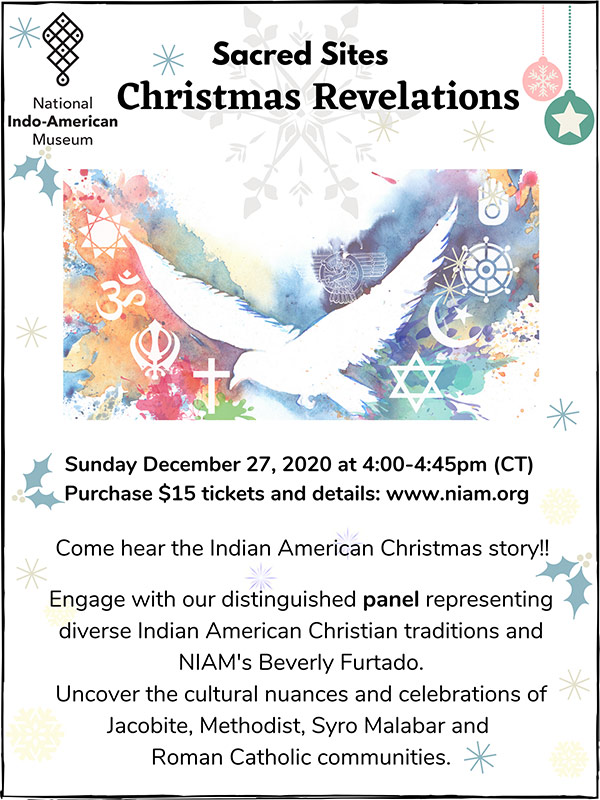 Dear guests, due to unavoidable circumstances we will be cancelling our Sacred Sites Christmas Program.
We apologize for any inconvenience and if you have purchased tickets you will receive a full refund.
Thank you so much for your support, it means a lot to a small organization like ours!
Our complete calendar of programs including Sacred Sites, Taste of India, Ethnic Dialogue and Gandhi Peace Program will be back in the new year and we hope to see you then.
Happy Holidays and a wonderful New year!
Return to Past Events