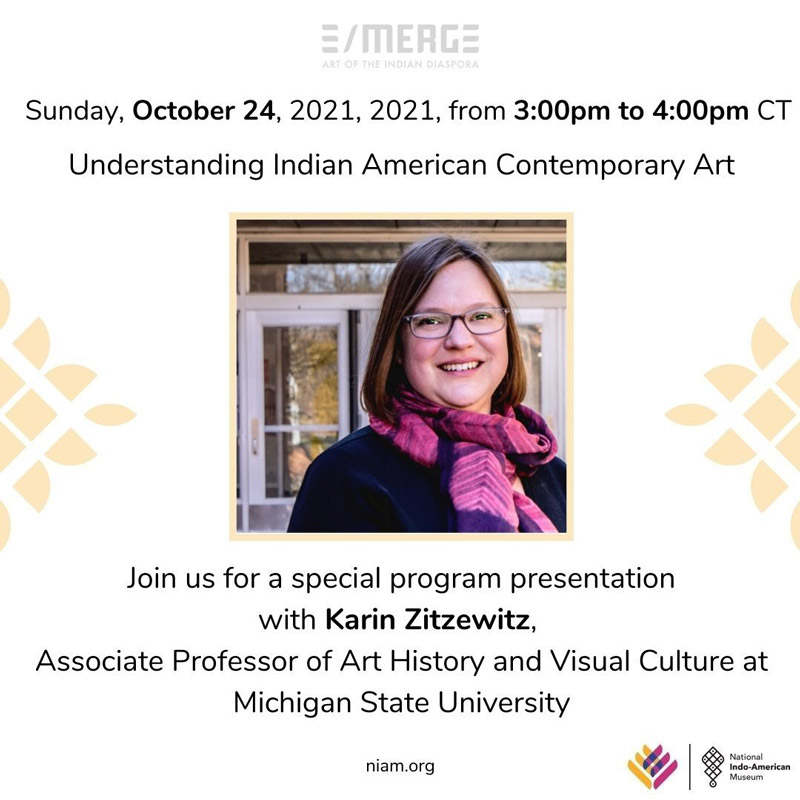 As part of "E/MERGE: Art of the Indian Diaspora," we invite you to join us for a special program presentation by Karin Zitzewitz, Associate Professor of Art History and Visual Culture at Michigan State University.
Zitzewitz looks at how Indian American artists draw in viewers with differing levels of understanding and knowledge to experience their work.
Karin Zitzewitz coordinates the artist/designer residency in Critical Race Studies at Michigan State University. She is the author of The Art of Secularism: The Cultural Politics of Modernist Art in Contemporary India (London: Hurst & Co Publishers/New York/New Delhi: Oxford University Press, 2014), and the forthcoming Infrastructure and Form: The Global Networks of Indian Contemporary Art, 1991-2008 (Berkeley: University of California Press, 2022).
*Museum admission fee includes access to programs scheduled on the same day.
Return to Past Events