FREE EVENT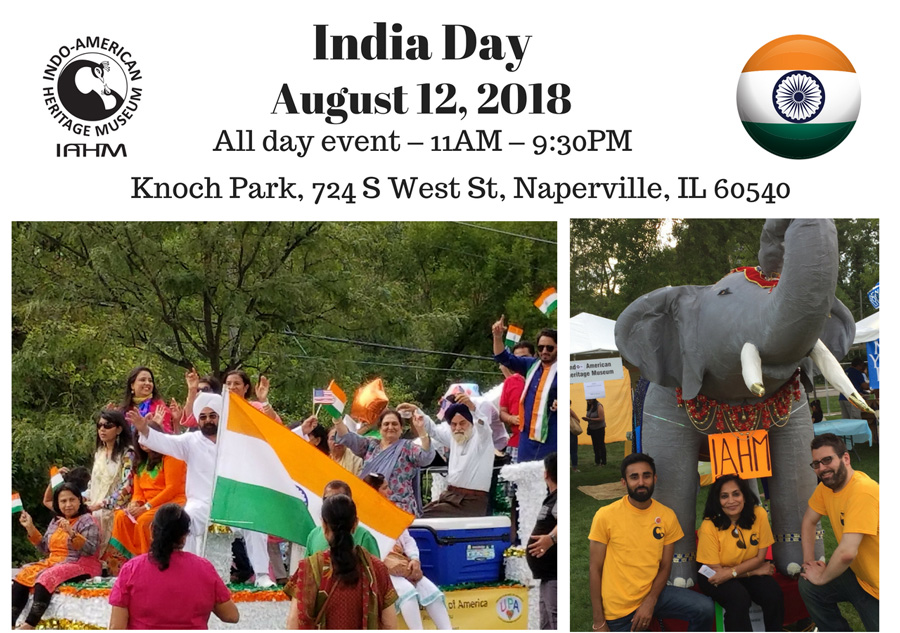 Join IAHM at Naperville's 4th annual INDIA DAY
India @ 71 Event – Celebrating 71 years of India's Independence
It's a day of non-stop festivities with dance, food, fashion and music Stop by the IAHM booth for your free tickets to the Brookfield Zoo You can be a citizen historian! Sign up to share your Indian American experience Help IAHM tell the story of the community at our new home in Lombard.
IAHM encourages our guests to park to the following locations, please refer to the map below. There will be volunteers and parking attendants who will be able to advise if there are any last-minute changes. We ask that if you do not need ADA parking or drop off assistance please follow the map instead of coming to Knoch Park directly to avoid delays due to traffic.
We have multiple parking spots as defined in the Parking Map. Due to the anticipated large number of attendees, we strongly encourage Car Pool, Rideshares (Such as Uber, Lyft etc.). IAHM will provide shuttles from the following offsite parking lots that will run every 15 minutes.If arriving by Metra, shuttles will be available to pick up.
Offsite Parking Locations:
Naperville Metra Train Station ( Not Route 59) – Burlington Ave – Free Parking; Shuttle costs $2/person
North Central College – Merner Field House Lot located at 450 S. Brainard St, Naperville
Edward Hospital (Not at the Edward Hospital next to the park) and College of Dupage Lot at 1223 Rickert Drive, Naperville
Event entry is free. Please carry cash for the parking / shuttle fee.
Please leave all prohibited items as defined above in your car.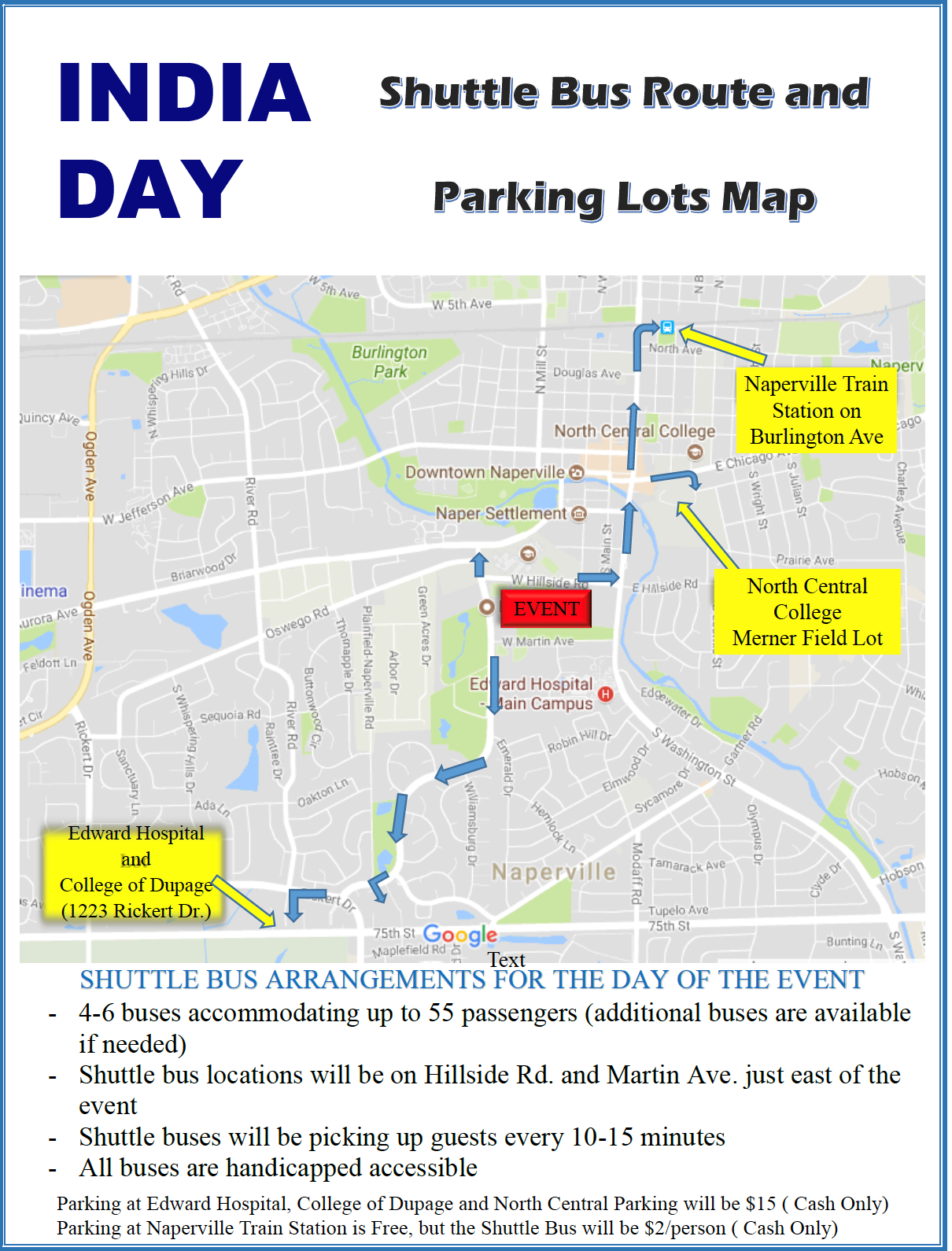 Return to Past Events