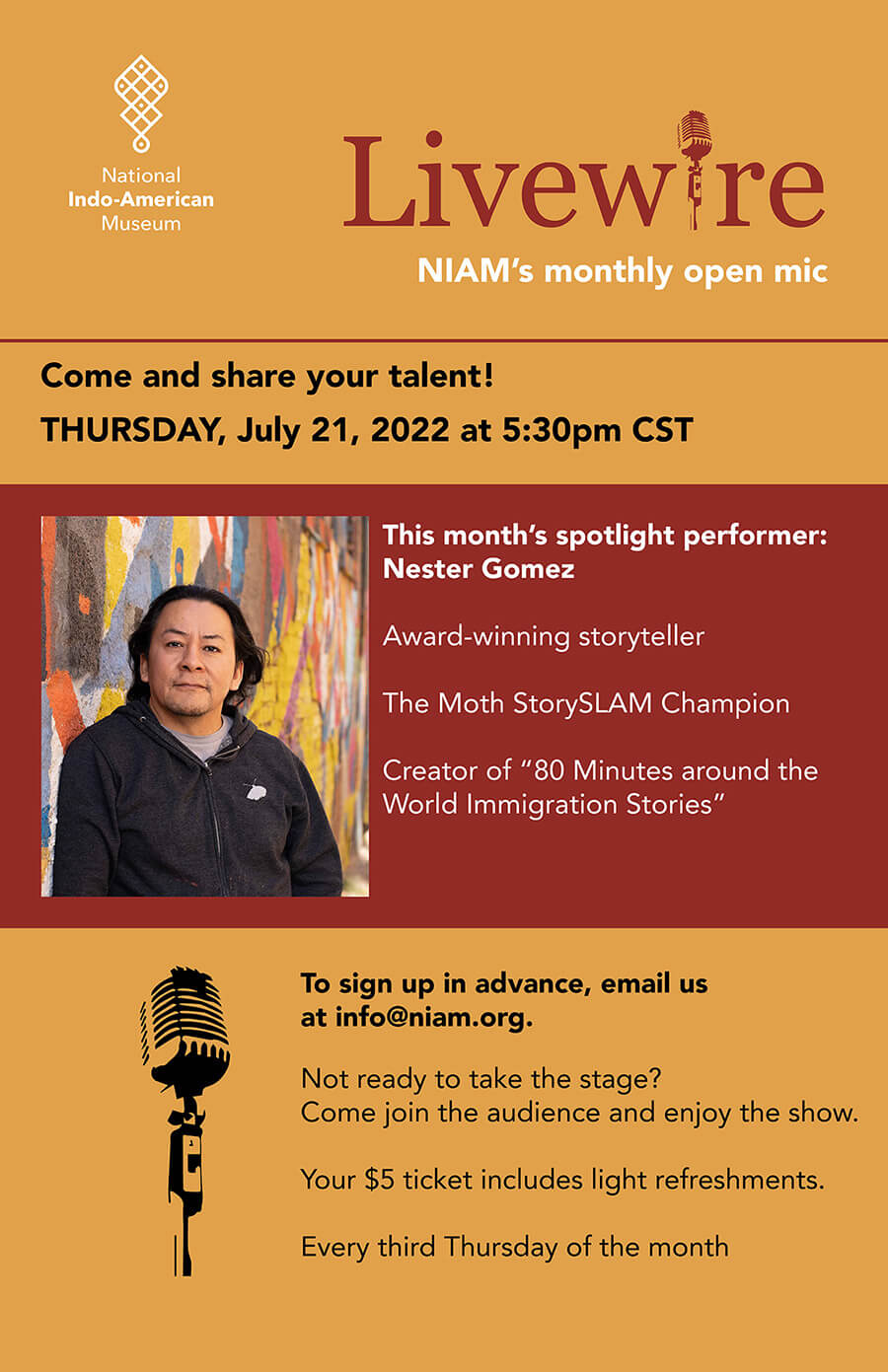 Livewire@NIAM is your 3 minute Open Mic platform to jam, tell us a story, act your heart out, enthrall with a verse, drop the mic… You bring the talent we'll bring the cheers!
Date: Thursday, July 21, 2022
Time: 5:30 PM – 7:00 PM
Where: NIAM's Umang and Paragi Patel Center, 815 S Main St, Lombard, IL 60148
Get your $5 tickets: https://www.eventcombo.com/e/livewire–open-mic–niam-56329
Performer registrations: email info@niam.org
*We recommend advance sign-up and will schedule based on first come first served! This month's spotlight performer:
Nestor "the Boss" Gomez was born in Guatemala and traveled undocumented to Chicago in the mid 1980's. As a way to overcome his childhood stutter, few years ago he took the stageat his first Moth StorySLAM. Since then, he has won over 60 slams in different parts of the world. He is also the creator, curator, host and producer of "80 Minutes around the World Immigration Stories", a podcast about national identity, culture, family, and borders.
Return to Past Events