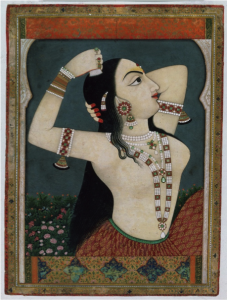 Join the INDO-AMERICAN HERITAGE MUSEUM Board of Directors and friends for a tour of MAHARAJA: The Splendor of India's Royal Courts featuring an introduction by Richard Lariviere, Field Museum President and Sanskrit Scholar, who shares his expertise and appreciation for India's culture with an affection and humor that engage all who hear him.
Tickets: $35.00 per person available online only
Click DONATE to purchase tickets.
Confirmations will be sent to everyone who registers on line.
The Field Museum has a small number of free CAR POOL PARKING spaces for IAHM guests in their West Lot for 4 passengers per car. Buy tickets for your group and send names of your passengers to info@iahmuseum.org.
ACT NOW BEFORE LIMITED PARKING SPACES RUN OUT!
Light refreshments will be served.
Return to Past Events