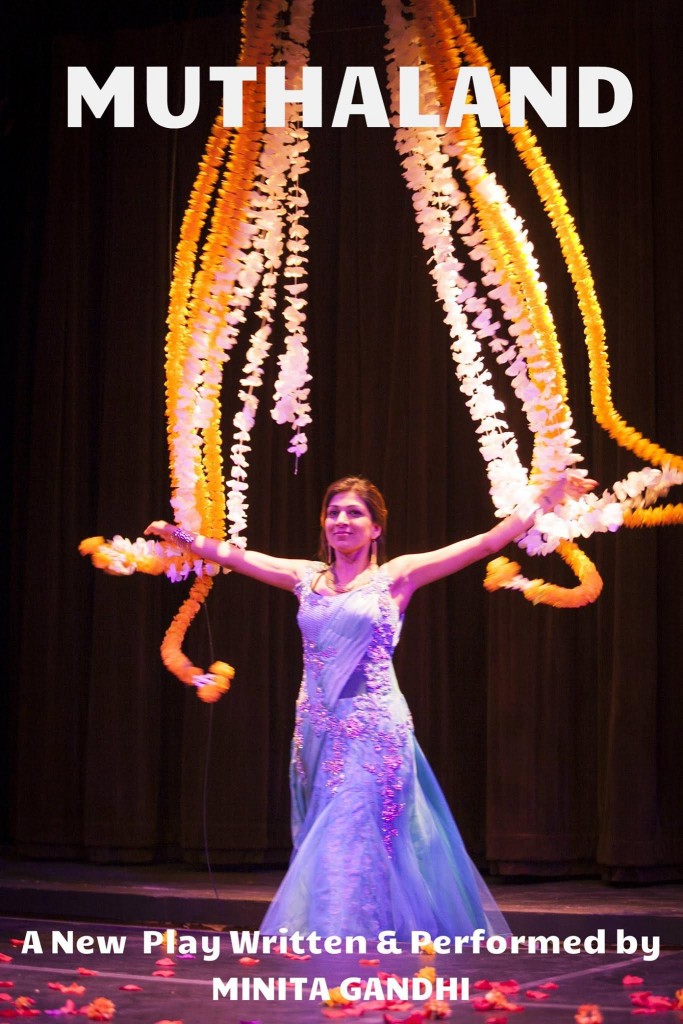 The Indo-American Heritage Museum proudly announces an encore presentation of Minita Gandhi's "Muthaland." Here's another chance to see the sold-out performance that has everyone talking!
Join us for an evening that is delightful and disturbing, profane and profound–an evening to remember.
Click here to read the review in Chicago Splash
VIP SEATING $100 GENERAL ADMISSION $40 STUDENTS with ID $20
Click here to buy tickets
THE LIFE OF A YOUNG WOMAN IS FOREVER CHANGED ON A TRIP TO INDIA.
Muthaland is written and performed by Minita Gandhi and directed by Heidi Stillman.
Debut performances at Silk Road Rising earned enthusiastic reviews from its patrons."The bravest, most socially relevant piece of theater I've seen." "Stunning, stunning, stunning, breathtaking, heroic."
Minita Gandhi, born in Mumbai and raised in the San Francisco Bay area, has been acting in Chicago for the past six years. She has worked with Mary Zimmerman on Arabian Nights, with Silk Road Rising, Berkeley Repertory Theater, Milwaukee Repertory Theater, Indiana Repertory Theater, Lookingglass Theater and Victory Gardens Theater. Her film credits include Parvati's Golden Skin and The Drunk. Her TV credits include Fox's Chicago Code and Onion News.
Return to Past Events