Pravasi Bharatiya Divas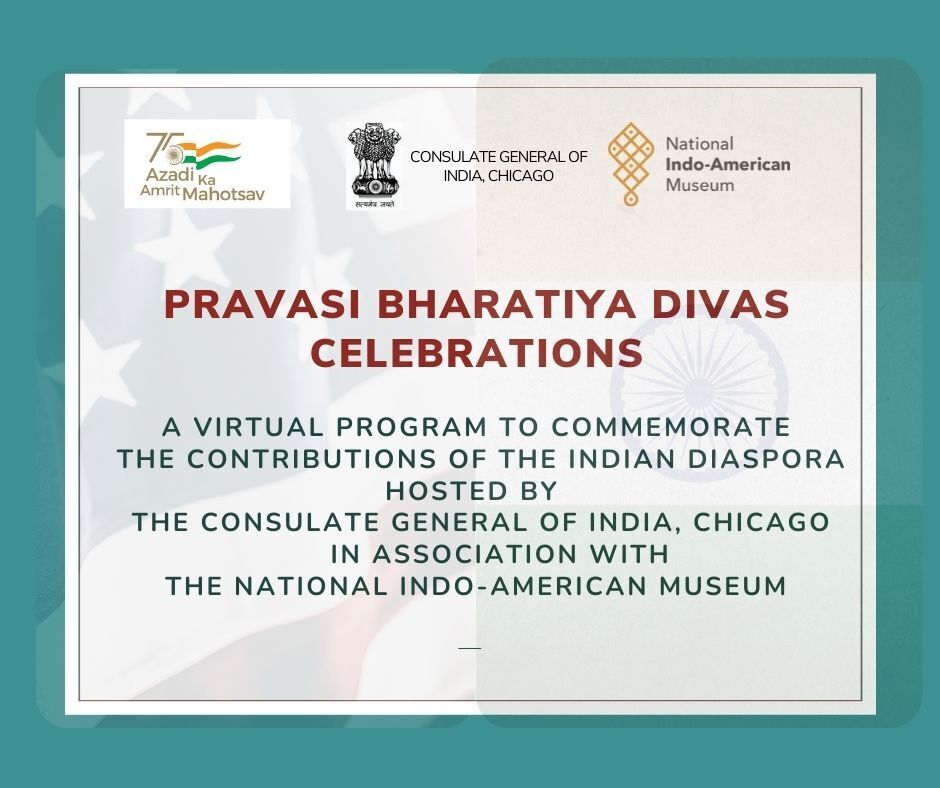 The annual Pravasi Bharatiya Divas event was hosted by the Consulate General Of India, Chicago in association with the National Indo-American Museum (NIAM).
The virtual event was held on Saturday, January 22, 2022 to commemorate the contributions of the Indian Diaspora. Invitees included a few major donors, supporters of NIAM and guests of the Consul General.
The Consul General marked the event by highlighting the journey of the Indian immigrants to the US, their significant role in the larger community and NIAM's work in documenting their story.
The National Indo-American Museum then showcased a preview of their Oral History Project: First Voices, scheduled to go live in March 2022, which collects these stories, transcribes them into digital formats and makes them accessible to the public.
Return to Past Events