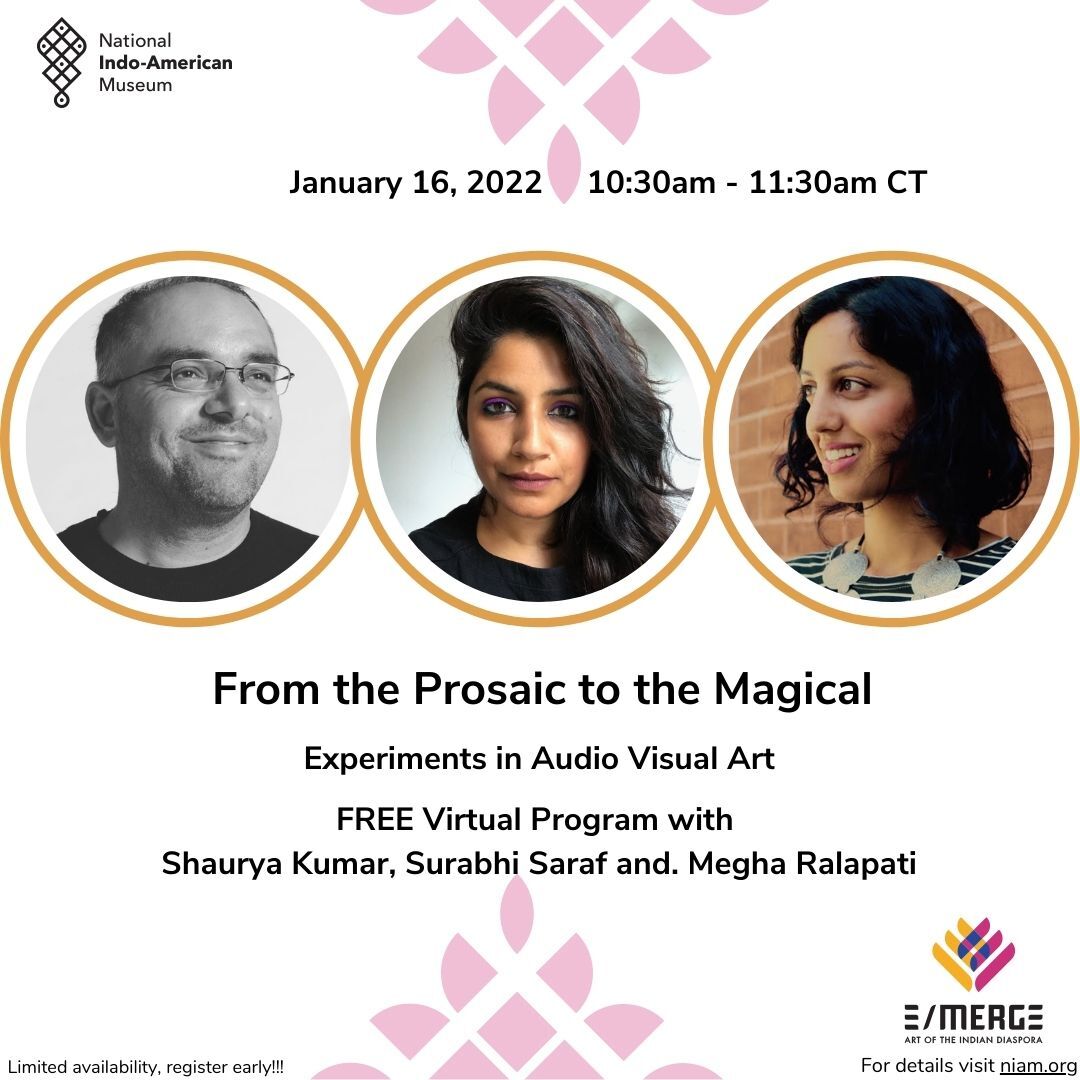 Join our Panel of Artists, Curators, Writers and Creators in a virtual immersive discourse on zoom, as part of our series of programs for E/Merge: Art of the Indian Diaspora.
Date: Sunday, January 16, 2022
Time: 10:30am – 1130am CT (includes a guided tour of the art exhibition, followed by the panel discussion and Q&A)
Register For the Free Virtual Event
Surabhi Saraf is a multimedia artist, composer, and founder of the Centre for Emotional Materiality. Her practice lives at the intersection of technology, healing and activism.
Megha Ralapati is an independent curator, arts manager and writer based in Chicago, where she oversees the Jackman Goldwasser Residency at Hyde Park Art Center.
Shaurya Kumar currently lives and works in Chicago, IL. He is an Associate Professor at the School of the Art Institute of Chicago and the Chair of the Department of Printmedia.
Return to Past Events