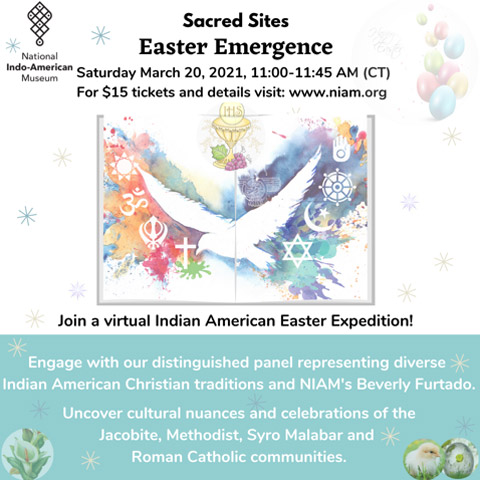 Conversation with a curated Panel consisting of distinguished representatives from the Jacobite, Methodist, Syro Malabar and Roman Catholic communities.
This discussion will uncover distinctive characteristics of these faiths, their methodology of worship specific to their churches, the unique celebrations, traditions and cultural nuances as these immigrants integrated.
Hosted and moderated by NIAM board member Beverly Furtado.
Audience can ask questions during the live event.
For questions please contact info@niam.org
Purchase your $15 tickets here.
Return to Past Events