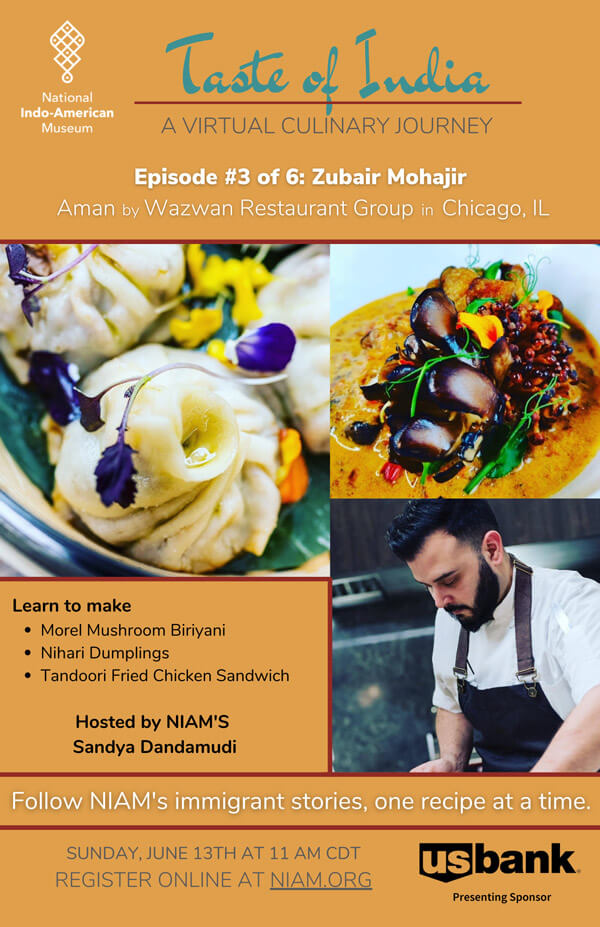 "For my family, food is the language of love and memory," says Zubair Mohajir, the chef for our next Taste of India. This segment brings us right to our home where Zubair runs Wazwan Chicago, a South Asian focused restaurant. In June, Zubair opens Aman with a daytime South Asian café atmosphere and a nighttime multi-course Tasting Menu experience. Eater Chicago hails Aman as among the most anticipated restaurants in Chicago.
Zubair's cooking reflects his life. His dishes are traditional, yet contemporary. They draw from his experiences of life in the Middle East and work in leading American restaurants in the US.
On Sunday June 27 , 11 AM CT watch Zubair prepare his signature dishes as he shares his immigrant story. Get your tickets now! One lucky participant will win an eight course Tasting Menu dinner for two!
Return to Past Events