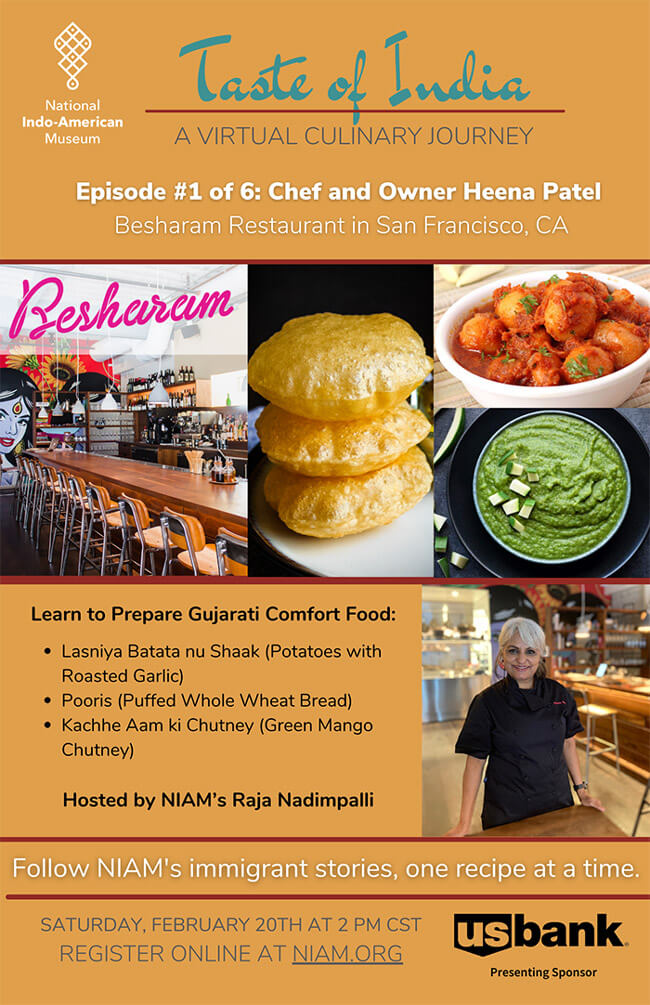 NIAM's Taste of India connects you to the regional Indian culinary roots of Indian American chefs across the nation.
Saturday, February 20
2:00 PM – 3:00 PM (CT) on ZOOM
Heena Patel was not going to be held back by her village culture in which marriage was the only suitable aspiration for a woman. She "shamelessly" decided to seek her own happiness. And when that quest led her to open her own restaurant, of course she named it "Besharam" or "Shameless."
Hear about Heena's immigrant journey from small town girl to chef and owner of the widely acclaimed restaurant that won Eater's "2019 Restaurant of the Year Award" in San Francisco. Learn to prepare the comfort food she grew up with in the western state of Gujarat.
Return to Past Events