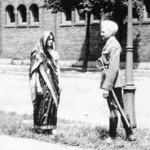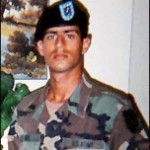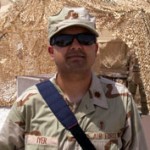 Did you know that Indians served as soldiers during the Civil War?
Persons of Indian origin have served in the U.S. military from their earliest days in the United States, making tremendous personal sacrifices and often at great cost to their families. Although approximately 1,352 men registering for the draft in World War I and 1,639 enlisted men in World War II listed India as their place of birth, not all were of Indian ancestry. Large numbers of those who were came from the Sikh community in California and Oregon.
In 1862 Congress granted foreigners serving in the U.S. military the right to expedited naturalization. In 1923, however, the U.S. Supreme Court ruled that World War I soldier Bhagat Singh Thind was ineligible for citizenship because he was not white. As a result he and many other Indians who had served in the U.S. military had their citizenship revoked. Today, many of the Indians who volunteer for U.S. military service are already U.S. citizens.
---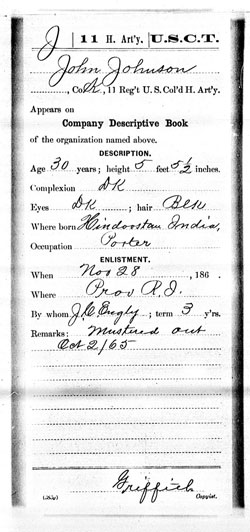 Little is known about the approximately 50 South Asians believed to have served in the U.S. Armed Forces during the Civil War.The U.S. Colored Troops Military Service Record for John Johnson, the dark complexioned porter in the 11th Regiment, U.S. Colored Heavy Artillery who was born in "Hindoostan, India" tantalizes researchers with unanswered questions.
When and how did he come to the United States? Why did he leave India? What was life like for him as one of a handful of Indians here?
Complicating the search for Indians who served in the U.S. military in the early years of their presence on American soil is the fact that most of these individuals had adopted European names.
Nonetheless, it is reasonably assumed that those who listed India as their birthplace and were identified as "colored" or "swarthy" or "mulatto" were of Indian origin and not Europeans who had been born in India.
---
ONE MAN'S STORY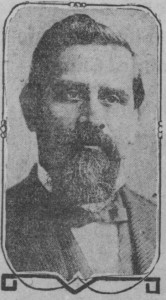 Conjee Rustomjee Couhujee Bey was educated in London and arrived in Brooklyn, NY in 1860. His obituary in the February 18, 1911 issue of the San Francisco Call identifies him as a Parsee who was born in Lahore in 1837. He was befriended by the famous pastor of Brooklyn's Plymouth Congregational Church, Rev. Henry Ward Beecher, who converted him to Christianity and changed his name to Antonio Gomez. Gomez's letters to his mentor reveal many details about his life. He joined the Navy in 1863 and served for two years during the Civil War. He was buried with full military honors in the Presidio in San Francisco.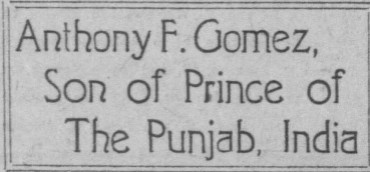 ---
Among the soldiers of Indian origin during World War I was Chandra Lachman Singh who came to the U.S. in 1911 from Guyana and was working in Chicago when he was inducted into the army in 1918. Returning to Chicago after the war, he purchased and managed residential properties in Lincoln Park and Hyde Park. He and his wife, Nerissa, a physician, were active in the Indian independence movement and worked in India with Gandhi and the Indian National Congress from 1929 to 1932.
---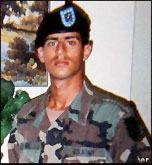 Sergeant Uday Singh, the first Indian military casualty of Operation Iraqi Freedom, lost his life on December 1, 2003 when his convoy was ambushed in Habbaniyah, west of Baghdad. He had been awarded the Army Achievement Medal in 2001 and received a Purple Heart in this operation. As the son, grandson and nephew of officers in the Indian army, the U.S. military had been a natural choice of career options for him, and he had looked forward to becoming a citizen of the country for which he was fighting.
---
Dr. Rajiv Iyer, a major in the United States Air Force, was on active duty from late May to September 2006. He was stationed at the 332nd Air Expeditionary Wing, a combat support hospital located in Balad, Iraq, roughly 50 km from Baghdad, at the northern end of the Sunni triangle—the heart of the fighting during this time. The 332nd is the busiest wartime hospital since the Vietnam war, with 12,000 procedures performed every year, and with each surgeon, including Dr. Iyer, handling 200-300 cases.
---
Do you know other Indian Americans who have served in the military? What made them enlist? What do you know of their experiences in the service? Send us their story. Add a digital photo with a detailed caption if you can. We may post it on our website for everyone to share.