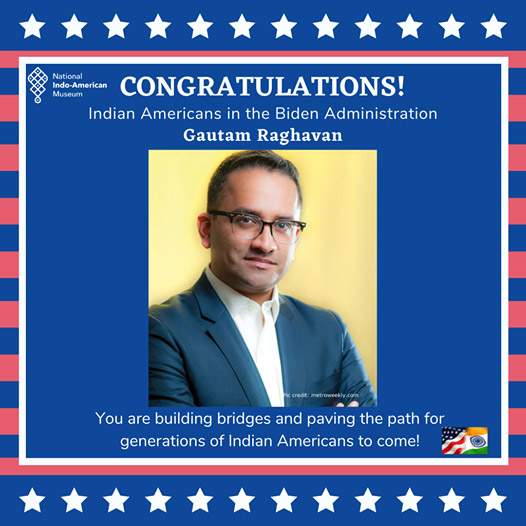 Named by President Biden as Deputy Director of the Office of the Presidential Personnel, Gautam Raghavan serves as Deputy Head of Presidential Appointments on the Biden- Harris Transition team. He had previously worked as Chief of Staff to Congresswoman Pramila Jaypal.
Raghavan's previous appointments include – Advisor to Biden Foundation, Vice-President of Policy for Gill Foundation, which is dedicated to the cause of LGBTQ equality.
During Obama-Biden administration, he served as a liaison to LGBTQ and Asian American, Pacific Islander Communities. Raghavan also served in the White House Liaison Office for the US Department of Defense and as Outreach Lead for the Pentagon's 'Don't Ask, Don't Tell' Working Group.
Raghavan was born in India, raised in Seattle, graduated from Stanford University and Graduate School of Political Management of Georgetown University.
He lives with his husband and daughter in Washington.