National Indo-American Museum presents Mandala's The Story Of Ram 2020, Annual Diwali Celebration Streams Dec 1–5
October 23, 2020
To celebrate the Indian holiday of Diwali, the National Indo-American Museum presents The Story of Ram 2020, a virtual performance by Mandala South Asian Performing Arts and collaborating guest artists in four sequential episodes December 1–4, with the entire story replayed on December 5.
This virtual presentation is a modern, cross-cultural interpretation of the epic Ramayana, incorporating dance theatre and music traditions from throughout South and Southeast Asia. The mythology traces the journey of Ram, his wife Sita, and his brother Lakshman exiled in the forest, at odds with the brilliant king Ravana. This epic narrative has seen myriad interpretations throughout the centuries while making its way around the globe.
To view a preview of The Story of Ram, click here: https://www.youtube.com/watch?v=xXeAWamFr-Y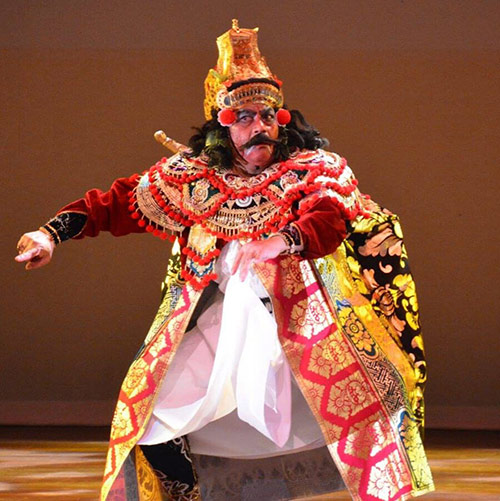 Diwali, the Festival of Lights, is India's most celebrated festival by people of many faiths. The festival gets its name from the row (avali) of clay lamps (deepa) that Indians light outside their homes to symbolize the inner light that protects from spiritual darkness. Though the holiday is celebrated differently in different parts of the world, the common theme is the victory of good over evil. (Source: National Geographic)
The Story of Ram 2020, performed by Mandala South Asian Performing Arts and collaborating guest artists, takes place December 1–4, with each of four 25-minute episodes beginning at 7 p.m., and the full story on December 5 at 7 p.m. Tickets are $25 for the series, available at niam.org/event/story-ram-2020. Ticket buyers will receive daily unique links via email to view each sequential episode, which they can access for up to 10 days after each episode's premiere date.
The National Indo-American Museum
The National Indo-American Museum is a charitable nonprofit founded in 2008 to honor the heritage and contributions of the nearly five million Indian Americans in the United States. NIAM's mission is to build bridges across generations and connect cultures through the diverse, colorful stories of all Indian Americans. NIAM's values—inclusive, community-based, beyond stereotypes—recognizes the depth and breadth of Indian-American culture, contributions, and history, and strives to tell stories beyond those that regularly surface in popular media. While working toward the opening of its new Umang and Paragi Patel Center -National Indo-American Museum in Lombard, IL, NIAM has made significant strides towards establishing itself as a national institution representing the full spectrum of the Indian American experience. NIAM is leading the way that museums are visualized today, turning them into living, breathing, evolving organizations. Toward this endeavor, NIAM maintains an active calendar of socially distanced and virtual engagements throughout the year. For more about NIAM's flagship programs and grassroots outreach mission work, visit niam.org.
Mandala South Asian Performing Arts
Mandala Arts, founded by Pranita Nayar, offers audiences an evocative exploration of the dance, theatre, and music forms of South Asia, from classical to contemporary. Performances and productions have a connection to ancient and classical traditions, ranging from the Indian Ocean to the Himalayas, from Persia to Indonesia. These practices evolve into the lived experiences of diaspora artists. Mandala is dedicated to sharing cultural exchanges and experiences through its Academy, company performances (Mandala Ensemble), and outreach programs. Mandala's Ensemble artists bring their far-ranging aesthetics and vocabularies into the work. Mandala Arts has presented work at Chicago Symphony Center, Harris Theater, Logan Center for the Arts, the Art Institute of Chicago, and the Auditorium Theatre. For more information about Mandala, visit mandalaarts.org.