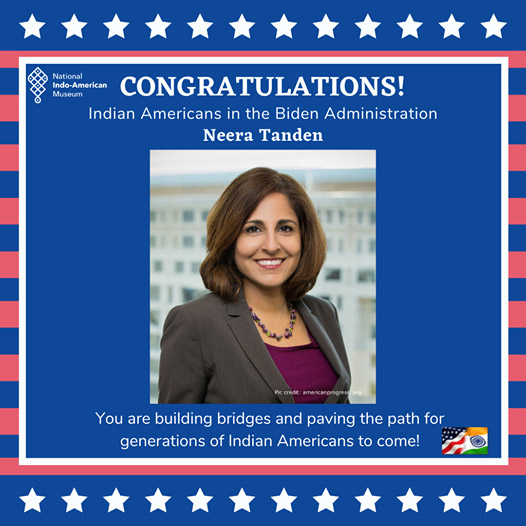 Neera Tanden has been nominated as director of the White House Office of Management and Budget.
A graduate of Yale law school, she is the President and CEO of the Center for American Progress and the CEO of its sister organization, Center for American Progress Action Fund, where she helps the organizations fulfill their mission to expand opportunity for all Americans.
She has served in both Obama and Clinton administrations and worked on presidential campaigns. She helped in passing the Affordable Health Care Act during the Obama administration and defended it against Republican efforts to repeal the act. Growing up in public housing after her parents divorced, she is determined to ensure those programs remain secure and that families can live in dignity.
Tanden has been outspoken on Twitter and faces conservative challenges during the confirmation process.
She is married and has two children.