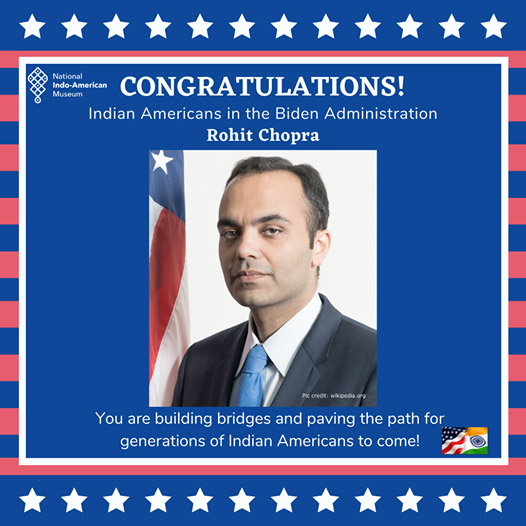 Rohit Chopra is nominated by President Biden to be the Director of Consumer Financial Protection Bureau. Rohit Chopra was lauded by his ally Sen. Elizabeth Warren as 'A fearless champion for consumers at the FTC and will be a fearless champion leading the CFPB', an agency she helped create.
A graduate of Harvard and Wharton Business school, Chopra initially worked at McKinsey. In 2008 he helped establish the CFPB and was the 'Student Loan Ombudsman'. He is currently a commissioner at FTC.
Chopra was a deputy to CFPB's first director, Richard Cordray, when the agency took action against many companies and returned tens of billions of dollars to consumers harmed by illegal company practices.