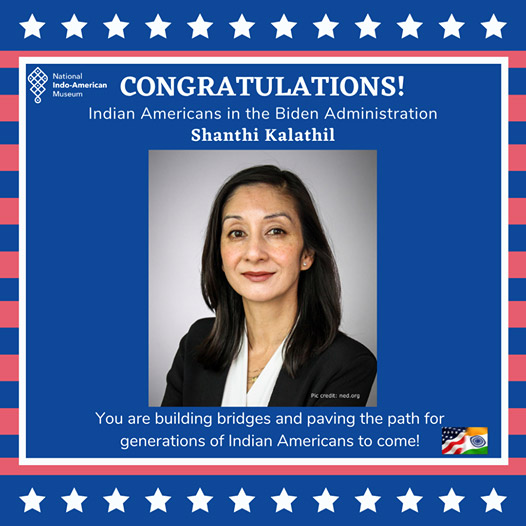 President Biden appointed Shanthi Kalathil as Coordinator for Democracy and Human Rights.
She is currently Senior Director of the International Forum for Democratic Studies at the National Endowment for Democracy, where her work focuses on emerging challenges to democracy.
Kalathil had previously worked at the Carnegie Endowment for International Peace, US agency for International Development and as a reporter for WSJ in Hong Kong.
She co-authored the widely cited work- Open Networks, Closed Regimes: The impact of the Internet on Authoritarian Rule.
Raised in California, she graduated from Berkeley University and London School of Economics and Political Science.