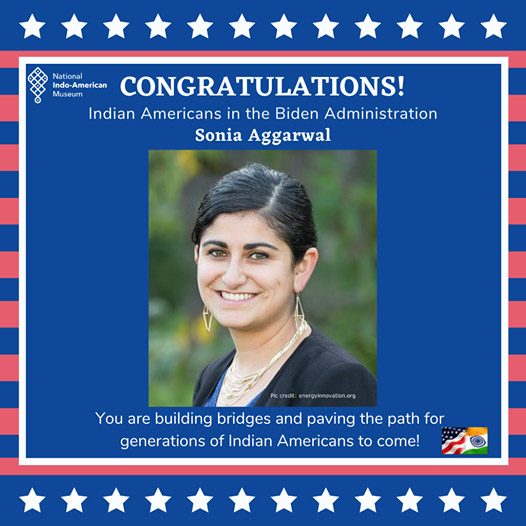 Sonia Aggarwal has been appointed as the Senior Advisor for the Climate Policy and Innovation.
An expert on energy and climate change, she was a co-founder and Vice President at Energy Innovation. She brought together 200 energy experts and led the nation's power plan.
She also led a team that developed the Energy Policy Simulator, to analyze environmental, economic and public health impacts of climate and energy policies.
Aggarwal directed global research at ClimateWorks Foundation and American Innovation Council.
Born and raised in Ohio, she is a graduate of Stanford University in Civil Engineering.