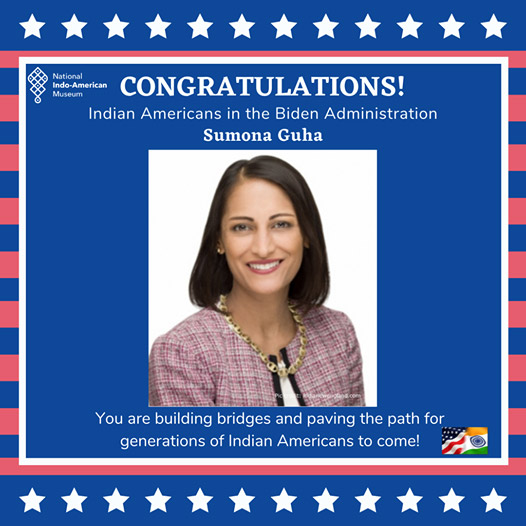 Sumona Guha was appointed by President Biden as Senior Director for South Asia in his National Security Council. She had previously worked as Special Advisor for National Security Affairs to then Vice-President Biden.
Guha worked on Biden-Harris campaign as co-chair of the South Asia Foreign policy Working Group and on the transition team's State Department Agency Review Team.
She is the Senior Vice-President at the Albright Stonebridge Group.
Guha is a graduate of Johns Hopkins and Georgetown Universities.
She lives in Bethesda, Maryland with her husband and three children.