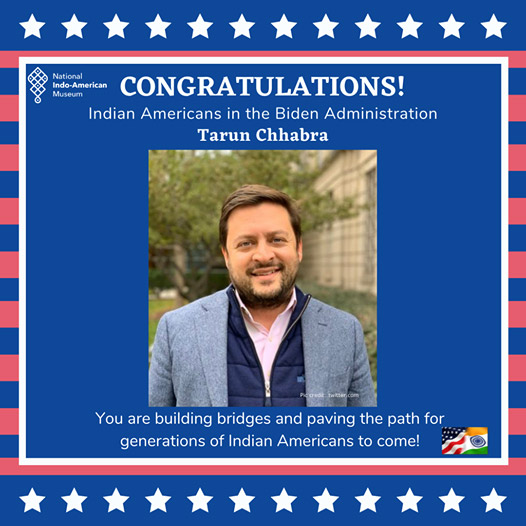 President Biden named Tarun Chhabra as Senior Director for Technology and National Security of his administration's National Security Council.
He previously worked as Director for Strategic Planning and Director for Human Rights and National Security at the National Security Council during Obama-Biden administration.
He also served as a Speechwriter to the Secretary of Defense at the Pentagon.
Chhabra is a Senior Fellow at the Center for Security and Emerging Technology at Georgetown University.
He is a graduate of Stanford University and Harvard Law School where he was a Soros Fellow. He obtained M.Phil. from Oxford University as a Marshall Scholar and was a Fulbright Fellow in Russia.