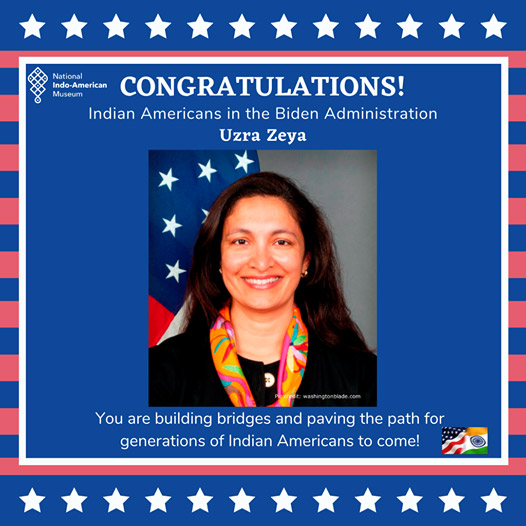 Uzra Zeya is an Indian American diplomat, who is nominated as the Under Secretary of State for Civilian Security, Democracy and Human Rights. She had quit a similar position a few years ago, in protest against the Trump administration's alleged racial and sexist bias.
Zeya whose family hails from Kashmir in India, is a graduate of Georgetown University School of Foreign Service.
She is the CEO and President of the Alliance for Peacebuilding, with decades of experience with the Department of State. Her expertise is in the Near East, South Asian, European, Human Rights and Multilateral affairs.
As Chief of Staff to the Deputy Secretary of State from 2011- 2012, she helped shape the US response to the Arab Spring.
She has served in many capitols across the globe as a US diplomat and is the recipient of multiple honors and awards.