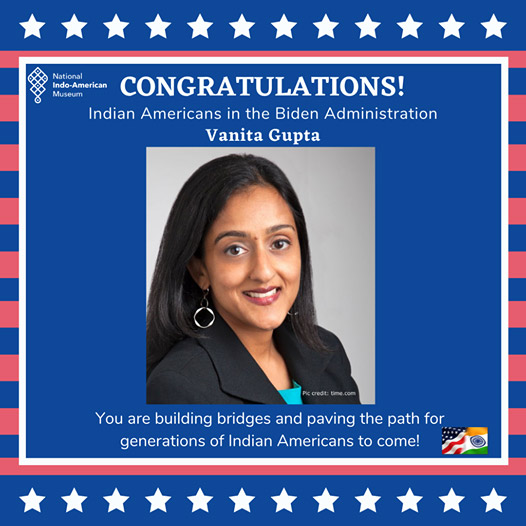 Vanita Gupta was nominated by President Biden to serve as Associate Attorney General. She will be the first Indian American to serve in this distinguished position.
Born in Philadelphia to Indian immigrants, Gupta obtained her Bachelor's degree from Yale and her Law degree from NYU. A reputed civil rights attorney in the US, she is the president and chief executive of the Leadership Conference on Civil and Human Rights. From 2014 to 2017, she served as the principal deputy Assistant Attorney General and head of the Civil Rights Division at the U.S. Department of Justice, where she was the chief civil rights prosecutor for the United States. Gupta also worked for ACLU and the NAACP Legal Defense and Educational Fund.
She has been supported by liberal and conservative factions as well as law enforcement leaders.
She is married and has two children.