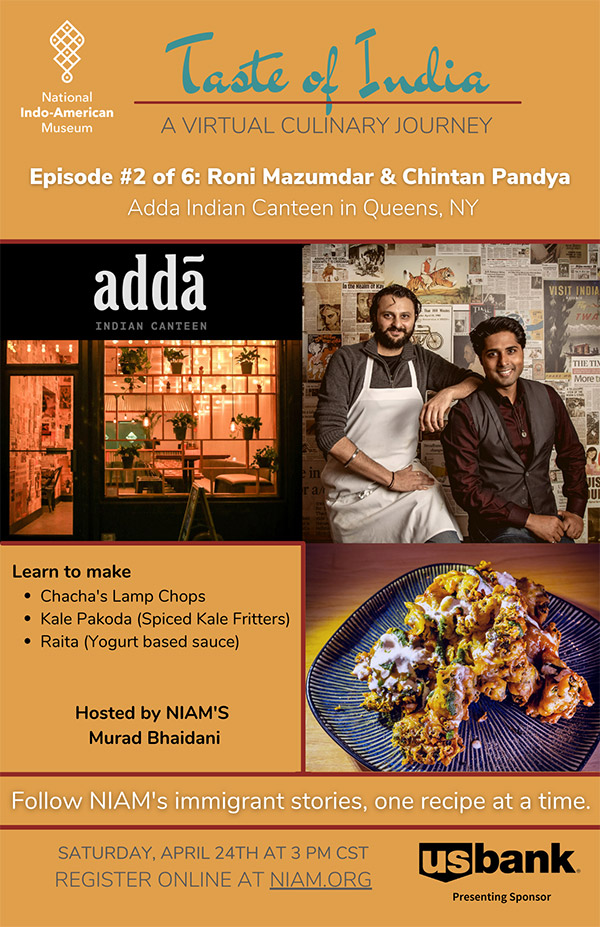 Named among the best restaurants of 2019 by Food & Wine, Bon Appétit, and Eater, Adda Indian Canteen was born from the creative visions of Roni Mazumdar (restaurateur and owner) and Chintan Pandya (chef and owner). At Adda, the preparation of each dish as well as the menu itself, expresses their unique and artful blend of tradition and innovation, a presentation of popular favorites (but with a twist), dishes that are unknown and forgotten childhood favorites.
Join us on April 24th to hear more from Roni and Chintan, as they share their culinary journeys, and their approach to Indian cuisine. And, of course, learn to make some of the fantastic dishes from Adda!
Thanks to Roni and Chintan, each attendee has a chance to win a gift card from two of their restaurants– a $100 gift card to Rahi or a $50 gift card to Adda.
Return to Past Events